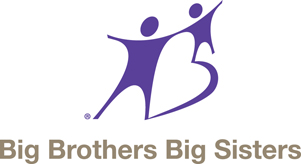 Phone: (519) 524-4361 Fax: (519) 524-8064
Charitable Registration #: 89378 8075 RR0001
E-mail: bbbsnh@bellnet.ca
Elaine D. Osborne, Executive Director/Case Manager
Rob Ayres, webmaster
INTRODUCTION
Big Brothers Big Sisters is a non-profit, charitable organization which seeks to match boys and girls between the ages of 6 and 16 years with a trained, screened adult volunteer who is 19 years of age or older.
MISSION STATEMENT

The purpose of the Association is to assist boys and girls between the ages of 6 and 16 years who face difficult challenges in their personal lives by providing friendship, acceptance, understanding and guidance through a positive role model. Priorities may be established for boys who have no father at home or a consistent male image in their lives.

NEWS
Big Brothers Big Sisters of North Huron received National Accreditation. Click here for the Press Release.
HISTORY

Big Brothers has existed nationally for over 75 years. It began when a court worker realized that many of the boys he was seeing as delinquent were from homes where the father was absent. When he and his colleagues befriended them, there was a noticeable decline in the boys' court involvement and a substantial improvement in their self-esteem. This was the beginning of the Big Brother program, which has since grown steadily and has expanded to include Big Sisters as well. Our agency is proud to be affiliated with Big Brothers Big Sisters of Canada. The national organization is comprised of 170 member agencies across the nation.The first Big Sisters Agency was formed in Metropolitan Toronto as a sub committee of the local Council of Women and has been meeting the changing needs of young girls since 1912.
SUPPORTERS AND SERVICE AREA

We are a United Way of Perth-Huron member agency and receive funding from Perth-Huron United Way solely for our mentoring programs. In addition, fundraisers are held at various times throughout the year to raise additional funds. Big Brothers Big Sisters of North Huron relies on these fundraisers to generate revenue from the communities in our service area.

We serve the communities of: Goderich, Clinton, Seaforth, Bayfield, Lucknow, Blyth, Brussels, Wingham, and surrounding areas. There are currently 13 Littles on our waiting list. It costs $1,200 to move a child from the waiting list into a match relationship. There is a need for male and female volunteers, age 19 and older, to volunteer their time and become a Big Sister or Big Brother. Big Brothers Big Sisters of North Huron is also seeking Board Members and Standing Committee volunteers. Please consider becoming a Big Brother, Big Sister, or Board Member and giving a child a bright future.
ELIGIBILITY TO BECOME A BIG OR LITTLE AND APPLICATION PROCESS

Please click here to find out about eligibility requirements for our program and information about the application process.

BOARD OF DIRECTORS

Please click here for a list of current Board of Directors Members.
FUNDRAISERS

Bowl For Kids Sake 2016 is fast approaching at 2 locations:
Goderich Little Bowl on Friday, April 1st, 2016 from 7:00 p.m. - 9:30 p.m.
Lucknow Lanes on Saturday, April 2nd, 2016 from 12:30 p.m. - 5:00 p.m.
Phone (519) 524-2695 (Goderich) or (519) 357-1524 (Lucknow) to book a time to bowl.
A minimum of $40 in pledges entitles you to 2 free games of bowling.
Your chance to win a fabulous prize for a minimum of $50 raised!
Download the flyer and pledge sheet.
LINKS
Big Brothers Big Sisters of Canada